Tsundere: A stock love interest who is usually stern, cold or hostile to the person they like, while occasionally letting slip the warm and loving feelings hidden inside due to being shy, nervous, insecure or simply unable to help acting badly in front of the person they like.
The Japanese term tsundere refers to an outwardly violent character who "runs hot and cold", alternating between two distinct moods: tsuntsun (aloof or irritable) and deredere (lovestruck). (Fandom Wiki)
In Gray's Otome Terms: TsunTsun are basically jerks who have a sweet side to them, they tend to be fiercely brutal towards you over trivial or small things. However, because they can't comprehend how to be nice to you when they are trying to encourage or compliment you, they go in roundabout ways of showing you their affectionate side.
#HateThatILoveYou
I've mentioned in a previous post that I have a love/hate relationship with Tsundere types, as because of late, they've become very cruel with how they bully the MC in certain games. While I wouldn't be opposed to certain aspects, I feel that when you plop a very SUBMISSIVE MC without a backbone in her body, running scared all the time, and constantly being backed into a corner.
The tsundere type leaves much to even be considered a desirable personality to like, especially when we aren't given many options as the MC to scream, fight, punch, or stand at equal footing with the male character.
A good example would be Shin from Amnesia, bless Tetsuya Kakihara for voicing his character, I was in so much rage with how I could not slap the unholy oblivion outta the dude. Playing devil's advocate, we understand the MC has no memories of her past self that did fight on equal grounds with Shin, however… I didn't appreciate the fact that a lot of the motions she produced were of her blankly staring Shin when he did something waaaaay outta line.
The only thing that helped ease me through the route was Orion screaming what I felt into the heroine's mind LMAO.
However, I also need to take a breath and also face the fact that I also love the character type, when it's DONE RIGHT. One of the better Tsunderes I've met happens to be Yuzuki Kitaoji aka Yuzuberry (since he loves strawberries), he's a classic type of Tsun-Tsun which you can't help but fall for his childish antics.  He has his temper tantrum moments, and also his roundabout ways of expressing his feelings for you, but when he falls in love with you, the moments are sweet–and you can call him out on his bullshit easily LOL.
EXAMPLE ONE: BEING ROUNDABOUT ON HIS FEELINGS
This slideshow requires JavaScript.
EXAMPLE TWO: CALLING HIM ON HIS BULLSHIT
This slideshow requires JavaScript.
Tsundere versus BST
Just a clarification a Tsundere is a type of character and not a situation, some people can get it confused with BST, better known as "belligerent sexual tension." This is a common scenario or trope used in anime, manga, and also in otome as well, one of the better know BST stories can be found in A Knight's Devotion in Ken's story, where both the heroine and himself banter off each other in a very funny manner.
EXAMPLE ONE:
This slideshow requires JavaScript.
EXAMPLE TWO:
This slideshow requires JavaScript.
However, the tension between the two characters starts to get more intense as the chapters progress. Eventually leading into the progression of love and intense desire to be with one another, although their previous behavior towards one another doesn't diminish, the tension has already been set off since the beginning of the game. Although, it was up to one of the two to actually pull the trigger to get things finally rolling into a very sensual evening of embracing one another.
Tension Ignited:
This slideshow requires JavaScript.
Types of Tsunderes
While there is a list of dere-types out there, we tend to not realize just like how Otome is a branch from the Visual Novel gaming world. Tsundere is also another umbrella term for many subcategories of the type, I won't list all of them but I will name the few I've encountered in the Otome Hel–Heaven:
A tsun'aho ツンアホ is a character that's been so tsuntsun all the time they became an aho アホ, in other words, a tsun'aho is a character that has tried so hard to look uninterested and not be honest with their feelings they became an idiot. (Fandom Wiki)
One of my favorite types of tsunderes, these types are the ones who cannot for the life of themselves, cover up their feelings properly, and as a result because they have no idea how to really formulate a proper statement. Half the time what comes out of their mouths just makes you go: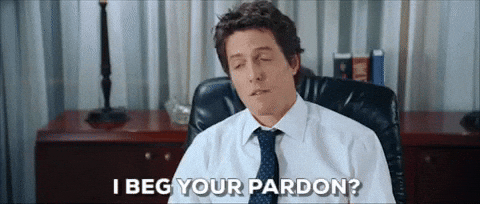 Takuto Hirukawa is the best example of this type as while he carries the regular Tsundere traits, he has his moments of saying the most ridiculous things in the world to hide what he was about to say to you.
*You could just say "thank you, I can't wait to try what you've made me" versus the comment above Takkun… LOL*
Gundere or Gandere: A "gundere," or gandere ガンデレ, is a girl that expresses her love with or towards "guns," or gan ガン in Japanese. This is usually in the form of firing said guns while blushing in excitement or something. (Fandom Wiki)
These guys are a little more violent than a regular Tsundere, where they actually draw out there weapons when they are caught up in their feels for the person they love. While they have the capability of being extremely violent like the Yandere type, they don't kill people for the insanity of love; but they sure as hell make you think that you're about to die from the rain of bullets they blast at you.
*Note, Soryu Oh is not a Gundere, but I thought it would be funny to have him here to poke some fun at him for his trigger happy moments.*
Deretsun (jp. デレツン) — from jp. dere-dere "loving, caring" and jp. tsun-tsun "angry, caustic" – this the subtype can be called tsundere Vice Versa. (Fandom Wiki)
This type is a little tricky, they're the ones who come off as very pleasant and cordial in front of friends, family, work colleagues– They are an extremely different person in the public eye, however, as soon as they are with you… The personality switch is either chilling or angers the hell outta you.
*When I played Chiaki the first time, I already had a feeling he was going to be bad for my heart LOL*
A "tsundra," or tsundora ツンドラ, is a like a tsundere without dere and filled with mercilessness instead. Basically, while normal tsunderes often call the guy/girl stupid and so on, they usually do it in a flustered way that hints they don't really mean that because they're secretly interested. A tsundra is different. (Fandom Wiki)
Gray's POV: Okay everyone, this is the tsundere I have an extreme love and hate relationship with… These are the ones who will viciously say something without flinching or showing that they are saying it out of the conflict of their emotions for you. They are very hard to love because the things they say come off more like a bully rather than someone who has a crush on you, and it's really hard to grasp their affection.
Shin is a great example of this as he really is hard on the MC and sometimes… you really want to throw out the game because he doesn't some anger raising actions that are quite hard to forgive.
Assessment of a Tsundere
After having traveled sometimes through various Otome Worlds and romancing plenty of Tsunderes, you realize these types are the in-between of either being a childish school bully or the sweet person next door.
EXAMPLE: ICHIGO SATO "TSUN" ~HARSH~
EXAMPLE: YAMATO KOUGAMI "DERE" ~SWEET~
Tsunderes can be fairly attractive depending on your flavor and type, as they can range into different variations as of late; some of them becoming an S-Do as a story progresses… However, it's hard to hate the type even as the trends keep changing, especially when a character is well developed and you can understand them enough to recognize their antics as child's play.
This type of character is usually independent, and usually has the 'go for it' attitude towards the goals they want to accomplish. Rather than waiting for a chance to pass them by, they're the type to just grab it before they lose sight of what can be theirs. Aggressive in courtship and competitive against other rivals, sometimes you can't help but fall for their bravado to gain your attention.
*You ass wipe, you totally liked what I said to you, don't deny you're happy Tsun-Tsun butthead*
Did I also mention that they are possessive? Not like Yandere style, but they definitely make it known in a very overly confident manner that they are the King/Queen of your heart, and leaving room for no one else. However, they go about it in a roundabout way, as usual, to give you the hint LOL.
This slideshow requires JavaScript.
Usually, Tsun-Tsuns try to make it clear that they aren't in love with you or have feelings towards anyone, albeit, they deny it vehemently to throw you off their trail. Often in otome games or in bishojos, when their love interest decides to fall for someone else or even hints that someone is vying for their affection. The Tsundere will immediately flip a switch in them, whether it's crying or finally admitting the truth to the person of their affections and hidden desires.
This slideshow requires JavaScript.
CONCLUSION
To say the least, you live with them and you can't live without them. In a previous post called #PerfectMatch or #RealLifeHusbando, I mentioned that my IRL husband is a Tsundere, and has been the inspiration for many jokes with my friends who know how our relationship is.
To say that I don't like Tsunderes would be a lie, I'm just not fond of the Tsundora/Tsundra type as they can be a bit too much for my own personality to handle.
However, when they tend to be like Yuzuki, Tennoji, or seem similar to my husband in general and do stuff like this (EXAMPLE IS TAKEN FROM THIS POST):
(My husband when he bought me my first otome game because he knew I was searching for something geared towards female audiences)
"So I got this because you finished school and–These games are popular back home for girls so…"
My reaction: 
"You mean back in Iwakuni, or Japan in general? What is it?"
"…"
"You know what, just take it, and play it and you'll see what I mean!"
(I'm not kidding, my husband is a tsundere and I was pretty bemused when he showed me my first otome game; His behavior however, was funny as hell LMAO)
I shrug off the need to be on guard with the character and let myself become enveloped in their shenanigans. Safe to say, tsunderes are an ongoing character that will always be a good character to present in an otome. Their personality and their need to be the dominant alpha is can get most people worked up in both the heart and also the nerves, which is why they will always remain on my list of #lovetohate.
Gray's Top Tsundere Recommendations: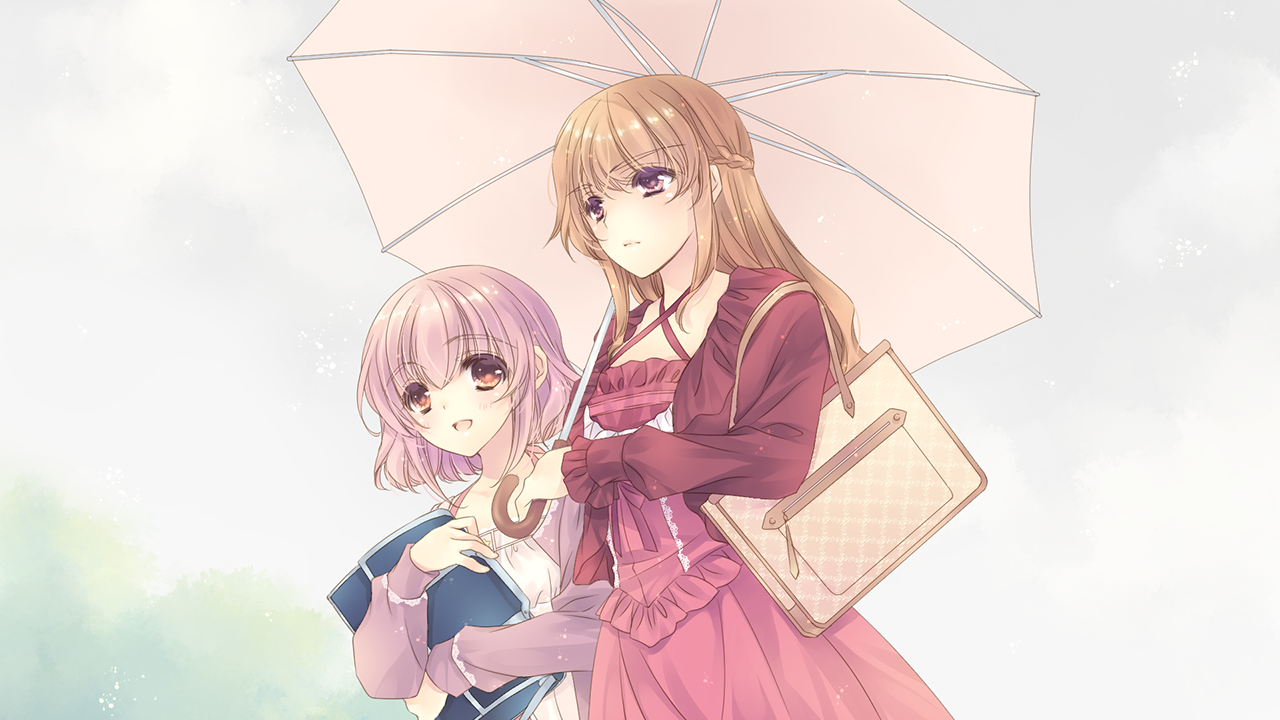 Resources
"Tsundere." The Dere Types Wiki, Fandom Wiki, the-dere-types.fandom.com/wiki/Tsundere.