As a fair warning to anyone reading this review, I may go into a tangent at the game creators on a few things about this game and their decision to transfer it into Story Jar. Please be advised, there will more than likely be spoilers in this review if you do not wish to know anything please consider playing the story on Story Jar, if you really want to spend more money than necessary…
On today's review we are going to throw it way back to when NTT Solmare was thriving and (didn't decide to be smart about their database holdings and have the decency of transferring game data) they had many beautiful titles in their holdings that many otome lovers would swoon over. However, those are days gone by and we are now in the present where all the stories you may have purchased a long time ago have now vanished and more than likely will never return, which includes past FREE versions of these stories as well.
。・:*:・゚★,。・:*:・゚☆   。・:*:・゚★,。・:*:・゚☆。・:*:・゚★,。・:*:・゚☆   。・:*:・゚★,。・:*:・゚☆。・:*:・゚★,。・:*:・゚☆
A Little Info about NTT Solmare aka Shall We Date?
I'm going to rant a little here, as a heads up, I'm more for the paid version of games rather than free due to the fact that I don't like waiting or playing mini-games or paying MORE than necessary for a good story.
An example is with this game I'm about to speak about, a few years ago with Lost Island each game route cost $3.99-4.99 and then substories/epilogues cost .99 cents afterward. In total, I spent about 25.00 on the entire game, however, when the game got transferred into Story Jar with no 'game data transfer' option. It meant past players who bought the game in full lost all game content and would have to start over and now, pay all over with more interest to boot.
So let me explain Story Jar's concept, you get two free story tickets every few hours, but in order to get the good ending, you must pay 'diamonds' to get the premium answers. Each premium answer costs you 12 diamonds, now then, here's where the money starts piling up, there can be up to 14-15 chapters and each chapter has one to two questions that always have premium answers.
So if you think about it, if you only have 15 diamonds that were given for free, you can only make one premium choice per game. So… If you want to get the premium answers consistently in every chapter, it now costs you 1.99 (20 Diamonds)-99.99(1500 diamonds) dollars to get the premium ending versus the flat 25.00 you may have paid to get the entire game (including epilogue and side stories). The same system goes for story tickets…
So if you think about the math, which I won't even do because it should already tally up with just my explanation about the whole thing… You can imagine my ire at this whole concept when I bought this game in full a long while back and come to find out, I have to start over with paying triple (or quadruple) the amount to get the good ending that I got for a total of only $3.99 previously without the side stories or epilogue set.
To NTT Solmare, while I looked over what caused your demise in certain aspects of your business, I do not agree with the tactics that you used to start over. Compared to your rival, Voltage Inc, at least they did right by allowing game data transfers into their app Love365.
With all the respect and ladylike grace left in me, NTT SOLMARE aka Shall We Date? I have only one thing to say to you: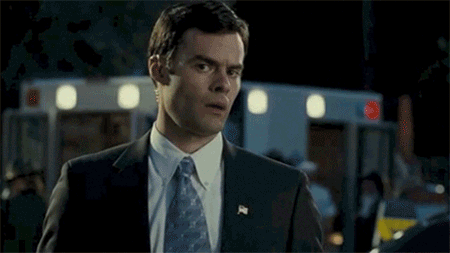 。・:*:・゚★,。・:*:・゚☆   。・:*:・゚★,。・:*:・゚☆。・:*:・゚★,。・:*:・゚☆   。・:*:・゚★,。・:*:・゚☆。・:*:・゚★,。・:*:・゚☆
I Digress… 
So a few years ago Shall We Date came out with a thrilling otome game called Lost Island and Lost Island+ (free version), it was one of the few otome games to bring a horror element into a romance sim without the use of a Yandere. Invoking nightmares and intense situations that made you grip in worry about the characters and even the innocent MC in the story.
Created with stunning visuals and great storytelling, this was one of the best games ever created from the Shall We Date company, as it took a leap of faith in combining horror/suspense and romance into a blood-curdling screamfest.
Let's take a dive into Lost Island's humble beginnings.
Somewhere in Japan… there is an island called Aoshima, which has a beautiful nature. You (a new researcher) come to the island to research the new energy under the hopes to study with one of the most famous experts in the field. However, as you live on this quaint and remote island, mysterious deaths start to occur while you continue your research. At first, the deaths don't seem connected to the research you are working on, but when a close friend of yours dies suddenly without warning, suspicions start to arise.
Just what is happening on this island? Well… Some secrets refuse to stay buried. (Fandom Wiki)
。・:*:・゚★,。・:*:・゚☆   。・:*:・゚★,。・:*:・゚☆。・:*:・゚★,。・:*:・゚☆   。・:*:・゚★,。・:*:・゚☆。・:*:・゚★,。・:*:・゚☆
Love at First Fight?
When you first meet Lionel, you recognize that he's more of the beta type of male and tends to keep to himself in the beginning. At the start of his story you are saved by him when you are on your way home from making a brief grocery run to the store, you were almost attacked by a random goer of the island and he protects you. It's from here, the heroine develops a crush on Lionel, although she keeps her feelings to herself due to the fact she isn't sure how to approach him with her feelings.
In the first chapter, Dr. Sakaki recognizes that you have a thing for Lionel, and thus tries various ways to set you up to be alone with the man. Depending on who you're romancing the situation about the BBQ differs just a bit in the routes, but the same outcome usually comes out from it. For Lionel's story, you are paired up with him to prep and cook the veggies and meats so that you can get 'alone' time with him. It's here you find out that Lionel is pretty handy in the kitchen and can actually cook.
While helping you out with the prep work, you get a bit overexcited and manage to hurt yourself trying to deliver the food to the BBQ. It's here that Lionel gets irritated at you for trying to do everything by yourself and he takes you to the infirmary to help care for your sprained ankle. You have a dokidoki moment here since he's touching your ankle and you're alone with him, but the moment is short-lived as you both eventually return to the BBQ with everyone.
Dr. Sakaki does tease you about how he set you both up to be alone with one another, but unfortunately for him, the matchmaking he tried to do didn't go accordingly. So instead, you decide to light up some fireworks and sparklers and enjoy the evening with everyone.
This slideshow requires JavaScript.
It's here you get a better view of the top three romanceable men at first degree:
"Alpha male, cool-headed, seemingly the leader; extremely passionate."
"Comes off as cold, curt, and standoffish… But it is sensitive and sadistic…"
"Calculating, nonchalant at times, but is a gentleman; He's pretty rough (wink)."
However, during these peaceful moments, we also meet another character who unfortunately doesn't have a route of his own, Keas. Anyone who is familiar with this game may recognize him as the head honcho's secretary, but he can also be … a very troubling character. In Lionel's route, Keas is a misunderstood character, and because we will never get a route for him. We are left to our own machinations of what his love could have been like… SOMEONE MAKE A FANFIC PLEASE LOL XD! *HINT HINT*
Anyways, you also have a brief conversation with Keas as he voices his concern about your sprained ankle, but he also does a bit of scolding to you as well. Stating you always put others before you, and he concludes that he knows you were rushing to bring the food up to everyone because you didn't want to inconvenience people. Guys, I'm going to admit that it was hard not to fall in love with Keas in Lionel's route because he was definitely… something else in his own right and I felt compelled that I actually should run off with Keas versus Lionel LMAO. I DIGRESS!!!
Several days after the BBQ, you're back into a routine of sorts when a coworker tells you that someone has come to visit you. You find out it's one of your good friends who lives on the island named, Kasumi, and she has big news that she plans to get married soon. Happily, she invites you to her wedding, but also on the subject of marriage she asks you about your love life and if you've found someone. Whilst trying to deny anything about liking someone, Lionel happens to make an appearance which causes Kasumi to be a bit suspicious of your reactions to him.
However, it's from here we begin the free fall of disasters that befall the heroine and the small island of Aoshima… Within that same week after receiving the invitation to go to Kasumi's wedding you are dealt a blow that she has passed away suddenly, consumed with denial and grief it is hard for you to accept the loss. The week becomes a stain upon your memory as you attend the funeral and face the reality that Kasumi is dead and that you will no longer see her face anymore at the flower shop she worked in.
Lionel helps you face your grief during this time, and he offers encouragement towards you to learn how to accept death and move on. However, this will become a short-lived moment of mourning as things start to become strange on the island. The day of Kasumi's wedding day arrives and you decide to go and visit her gravesite, it's here we meet our loveable, Shota Todomi who is also there to grieve for the loss of Kasumi as well.
While you pay your respects, the game captures a sense of gloom and doom a bit more in Lionel's route, already hitting you in the feels with the loss of a friend. It also gives you a loss of time, where you're not really noticing the darkness brewing behind the scenes right under your noses. As the days progress, you find that it is your turn to cook food for the staff, and Lionel goes to help you purchase some of the items at the market.
However, once you both approach the usually busy market area, something feels off, and there's a lingering sensation of danger lurking closer. You both find that there is a state of panic happening in the town and that there are a series of murders happening in the area. At this time, you reunite with Shota and he explains the situation of killing sprees occurring. Lionel ends up ordering that Shota brings you back to the laboratory, but because you're in love with Lionel, that doesn't sit well with you.
So as Lionel runs off to go survey the area, you follow after him, not listening to his orders… Obviously, this is the bad move and you come face to face with the killer(s).
Horrified from what both yourself and Shota see, you begin to once again feel your mind go blank as you recognize that one of the killers is Kasumi… It dawns on you that loved ones of the island have come back to life and are on a ravenous gorefest of hunger.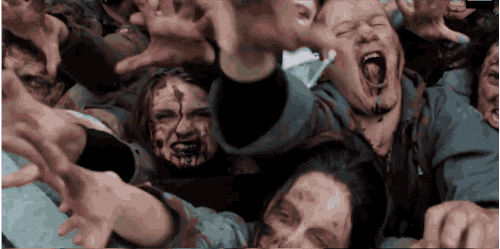 Don't worry though, Lionel magically has you covered with backup… I still don't know how he managed to get his weapons so quickly when he ran away from the car LMAO.
Assessing Lionel Saito
Lionel Saito is a considerate man with sometimes very few words, but he is a sweetheart at his core. Caring for others but also resourceful, he's the strength of the group in tactical measures and implementing military force. Sent in with Ryo to help investigate the deaths of islanders and workers who came to Aoshima, you find out that Lionel is definitely one of the best guards out of the team.
However, he has his moments of dumb reasonings that the heroine doesn't catch onto during his route, especially when he tries to water down his attraction towards her. During one of the skirmishes both Lionel and yourself get stuck in a small hut and he tells you to rest, as he can go without sleep for three days (I wish I had that superpower because I could get through my backlog of games!).
Not to mention that whenever his 'beast' urges come out he forces himself to workout the aggression he feels so he doesn't do something perverted. Honestly, the MC should have poked him a little about this because who works out every single chance you're alone with a person. Even I was like,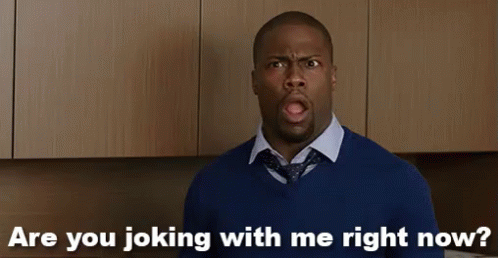 I'm serious, he would workout every time he was alone with the MC and it was hilarious to me because I figured it out, but the MC is innocent so she can't tell his testosterone levels are going out the window being near her.
Also, the other thing that occurred that hinted that Lionel felt an attraction to her but she immediately didn't pursue… When he openly asks if she was coming onto him, fairly embarrassed by his comment she blatantly brushes off the comment which in turn makes Lionel feel like he was possibly the pervert. So the whole thing doesn't go anywhere, which leaves you as the reader head butting the wall because the opportunity was there.
Similar to Ryo Tsuzki, Lionel tries to evade his feelings like he's in a first-person shooter game, keeping you close but not quite close enough to his heart. Which causes a bit of an issue for both myself and the MC, because when Lionel tends to push the heroine away, it makes me as the reader want to run towards Keas.
Keas pops up a lot in Lionel's route as someone who triggers a love triangle amongst you all, and albeit, it gets pretty hard to ignore the fact that Keas does have a misunderstood side to him. You get pretty close to this man even though this is Lionel's route, as Keas does voice that he has feelings for you and boldly kisses you after the crew already has suspicions about him being a traitor.
After the kiss, Lionel finds you both alone and there's a bit of scuffle between the two men as you stop Lionel from going aggressively dominant (oof~!). Keas backs off and tells him to take care of you as he leaves you two alone, it's in this dark night where things between you two finally progress. While you have openly admitted your feelings to Lionel and made it known that you are attracted to him, superboy over there has been trying to ignore his lust for you.
This slideshow requires JavaScript.
In the darkness of the garden, he admits that he has always liked you but he didn't think it was the best time or place for both of them to be falling for each other. You know, falling in love with the start of a zombie apocalypse and all, I can understand his reasoning… However, after you both confirm your love for each other… things take a very dangerous turn for the both of you…
Falling in Love with Lionel Saito
Falling for Lionel is a whirlwind of emotions because that love triangle with Keas really puts me in the ringer, even if the MC doesn't feel for Keas, I did–Which sucked blue balls, okay LOL. When this man falls in love he's possessive but probably not as sexy possessive as Ryo, he seems to be the type to put himself between situations to keep you from being too close to people. Which isn't so bad, as he is a gentleman to a fault and looks after you regardless of the danger you as the heroine put him through.
Not to mention he does have a cute side of getting jealous over trivial things like when Ryo or Ren tease him about you, obviously, he won't admit he's a tad annoyed but it's okay. His blushing face makes up for his lack of being truthful at times hahaha XD. Lionel is a very wholesome character with a strong sense of defending his loved ones, he's not someone to pass off as an easy goer in a game of wits.
He definitely has the upper hand in both the physical and mental prowess of the crew, and when he turns those elements on you, you best believe that the 'beast' he keeps hidden away in plain sight comes out at full force behind closed doors.
He's highly recommended if you want the cute, loveable, and gentlemanly type with a little bit of angst thrown in there. I admit, while Lionel isn't my cup of tea, his story did have the grips on making a love triangle… no, wait, a love rectangle a challenge as there was plenty of friend-zoning the heroine went through to ultimately get friend-zoned by him for the first half of his route.
If you're looking for a love story that challenges you to try and conquer one of the stronger underdogs of a romance, look no further than Lionel Saito in Lost Island.
Gray's Corner
To be honest, while I liked Lionel, I wasn't very appreciative of the MC's behavior to always put herself in peril and not think clearly in his route. We as readers are very lucky that most of the men in this game love that she's pretty much going to almost get herself killed all the time and can save her ALL THE TIME…
ROUTE RATING: 
4/5 Stars★★★★
CG GALLERY