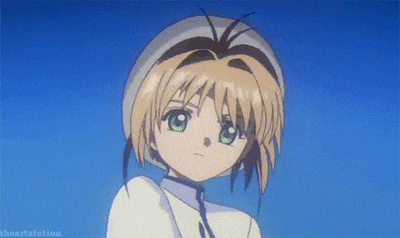 I'm going to be honest with you all, I have a lot of favorite games and trying to purely narrow down my actual favorites was tough as hell. In this post, I was requested to give my favorite games of all time on each platform or console. While I posted in a previous blog about what kind of gaming gadgets I have, this will be focused on one or two games I will always play no matter what. These games are the ones that I grew extremely attached to and couldn't bear not playing them for a long period of time because I adore them that much.
I can only hope that there's some fellow Otomelandians out there, or gamers, who are either familiar with these games and can fan girl with me, or check them out and talk with me on my podcast about them! As always, please let me know your thoughts and if you have any game recommendations for me, I'm open to all types of games!
PSTV/PSVita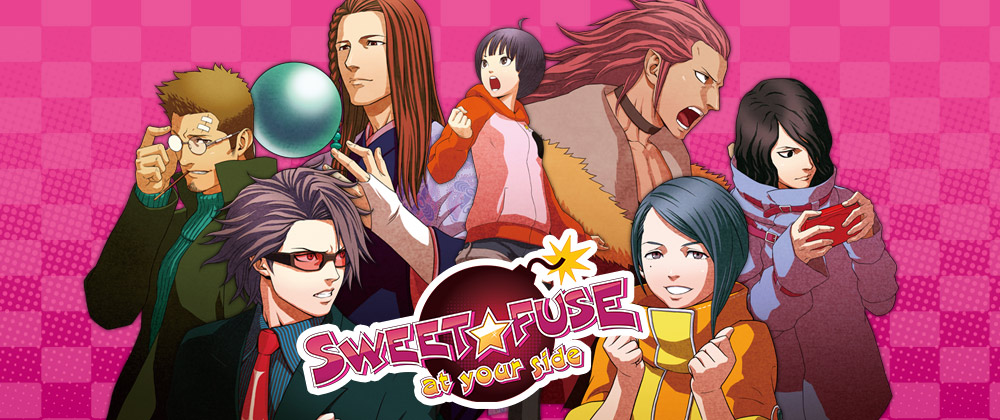 Sweet Fuse: At Your Side stars Saki Inafune, niece to legendary game developer Keiji Inafune. Saki's famous uncle opens an amusement park and Saki attends the opening ceremony, but things really heat up when Count Hogstein—a malevolent pig—takes over the park, and holds everyone hostage. Saki, along with seven sexy men, decides to enter Count Hogstein's deadly game in order to save her uncle and the other hostages. Will she be able to solve the complex puzzles that Count Hogstein and his merry henchmen have in store? And most importantly, which steamy bachelor will Saki choose? (Game Description from PSN)
©2013 IDEA FACTORY ©KI/comcept Inc. Licensed to and published by Aksys Games.
Available for purchase on Amazon or PS Network for Digital Download!
RIGGED BEGINNING!
You play as Saki Inafune (but you can change your name in the beginning of the story), a high school student who shares an affinity for games and puzzles. You wake up one morning and realize its the grand opening day for the Gametorium that your famous uncle has desired to create and build. In this moment of the game, I got just as excited as the heroine since I LOVE GAMES, and the fact that they were bringing a gamer concept into an otome was amazing!
You make it to the grand opening, and it's loud and bustling with camera crews, security, and family of the staff that helped bring this amusement park to life. At the helm of this eventful day, your Uncle Keiji Inafune presents himself as the creator of the park and at first, all seems well and grand but as your Uncle begins to make a speech his microphone cuts out and suddenly the screens surrounding the entrance of the park flicker to life with a grotesque image of what seems to be KANE DE BOO…
At first, as the villain makes his first appearance, everyone thinks this is a joke as people are purposely being taken off stage by these Piglet dressed henchmen. As the MC, you're thinking that this is all just a big hoax that your uncle has created since he is the type to do flashy and childish like antics. However, the child's play of the event comes to an explosive halt as the villain, Count Hogstein, blows up the main icon of the Gametorium.
After an explosive opening ceremony, you are able to enter the park and meet the chosen 'heroes' in this deadly game that Hogstein has created.
This slideshow requires JavaScript.
GRAY'S CORNER
It shouldn't come as a surprise to anyone that I adore this game out of all my PSVita otome games I've collected over the years. I am still sad I never got the PSP hard copy of this game but I'm glad to still have obtained this game through the PSN portal. The artwork is definitely not like the newer fabulous characters out there, and I'm certain the men won't be as appealing to newer gamers who prefer aesthetics to storytelling. However, the game focuses on puzzle solving, character development, and the heroine to drive the story.
Sweet Fuse is not one of your typical Otome games that relies on falling for the guy the instant you see them, it focuses on how you develop the character and her choices that she makes. It's with those choices are the men in this game drawn to you, and pursue you in the game. It was fairly sad to see the first reviews about this game when it first came out, as most of them were from a male audience who was angry that Idea Factory had not presented more fanservice for them… Since the PSP was being geared towards masculine audience at the time.
This slideshow requires JavaScript.
I will say this, it was a shame on how the Sony USA didn't advertise and promote towards all sides of the gaming spectrum. But, that's a story for another time… I truly appreciate this game, artwork, and the stories that were created for Sweet Fuse, it will always be my number one favorite game for the PSTV and PSVITA.
Hakuouki SSL!
The fluttering Sakura. Spring – a season of blessing for new encounters. Chizuru Yukimura knocks on the gates of a private academy, which has always been a boys' school. However, as of this year, Hakuou Academy opens its gates to co-education and Chizuru is the only female student enrolled. Thus begins her first year.
Note: This story is a spin-off work of Hakuouki. (Fandom Wiki)
©2013 IDEA FACTORY ©KI/comcept Inc. Licensed to and published by Aksys Games.
Available for purchase on Amazon
Website: https://www.otomate.jp/hakuoki/ssl/
ANIME TROPE GALORE BEGINNING
You play as Chizuru Yukimura, you've been living with a distant relative after you lost your parents at an early age. Riding on your own wits and intellect you decide to enter a school that has opened up to be a co-education establishment. However, to your surprise as you make your high school debut, you find out that you are the ONLY female who happens to be present in this school. 
You are joined by the crew of the original Hakuoki game and thus start the school year with some very hilarious and heartfelt memories. 
GRAY'S CORNER
You can play a little of of Hakuoki SSL on Playstation's new fangled, PLAYSTATION NOW, where you can play from a wide variety of games in their library for a certain amount of time. While I actually have the physical copy of this game, I also want to let people know that you can play certain side stories from this game from the PS3 release of Hakuouki that is available on the PSN Network.
It's a breath of fresh air to those who may have gotten tired of all the remakes of this game, and you will see a less BLOODY ending for all the guys here. I highly recommend you check this game out, it's one of my favorites as you can play through the game without having to worry about someone dying every damn second…
Also, I'm a pushover for high school romances DONE CORRECTLY, and I have a huge thing for Mr. Soji Okita and his voice actor LOL.
It's a heartwarming, butterfly inducing, and heart explosion of romance and hilarious moments in this game. It was definitely a healing salve to my heart after all the heartbreak and sometimes… extreme suffering you happen upon in the original game. So it's safe to say, if you want to see our favorite Shinsengumi heroes in a less horrific manner, check them out in this game.
(Available on Amazon)
While this game hasn't been released yet for the Nintendo Switch, I'm certain it'll only be a matter of time when it does. However, I'm fine with it being on my PSVita, I'm a fan of the series but not the first game as much as I had hoped to be. I digress, this is one of my favorite games because it is a spin-off from Finis' route in ~Future Blessings~, and I cannot reiterate enough how I loved the sequel game more than its predecessor.
Plus, it's a winter story, and there's a lot of moments that warm your heart in this fandisc. While it's a static visual novel, where you can relax and not think to hard about the choices you make. The game has stunning visuals, artwork, music, and enough romance and family bonding time that makes my heart explode with rainbows.
Not only that, you can spend time with the guys in a so called 'group' date, meaning just you and two of the men from the crew. While this game was shorter in gameplay time and not point and clicky like the normal otome games, this is by far one of my favorite games from the series. Plus…. we get to appreciate Finis in all his actual cuteness, and thank you Yuki Kaji for voicing this gloriously cute and twisted at times character.
MY FAVORITE PC GAMES
(Available on Mangagamer.com and Steam)
When two handsome young men spot the perfect girl to be their first model and help make a name for themselves, they're determined to go for broke and make her shine—but first they'll have to get her out of her house! Can these two really give such an anti-social recluse the makeover she needs to be a star? Or will she be the one to change them in this off-beat romantic comedy?
Ema Tachibana is a tall, gloomy and unsociable girl with a bad case of resting bitch-face. With all that working against her, she's never really had any friends. At school, everyone's too scared to approach her.
But Ema herself is quite content with that state of affairs. In fact, she was all set to spend the rest of her time until graduation invisible as ever…
That is, until two men turned her life upside down!
"It's you… I've finally found you! You are, without a doubt, MY MUSE!"
Miki Hiraizumi—recently returned to Japan from abroad, he's loved making clothes ever since he was a little kid. He has a strong desire to help make charming, unusual women shine. (He's also a bit of a masochist.)
"Listen up, twerp! You're no good the way you are now. But even you have some potential to shine… I'll just have to polish you up!"
And Saito Shinjou—he frequently finds himself bored because things have always come easy to him. He aspires to accomplish something so big, it'll change the world. (He's also a bit of a sadist.)
These two ambitious and attractive fellows decide to give Ema Tachibana a makeover!
But Ema has other ideas.
"Yeah, well… Who asked you?!" (Steam Description)
GRAY'S CORNER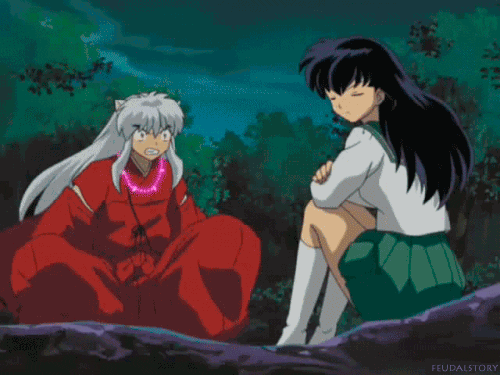 I actually will not talk about the beginning prologue for the game as you have to play it to sincerely see why I love this game so much. I was in near tears with how the game opens up, I know this game is also an Eroge, but that's besides the point ladies and gents. This game will have you wheeze laughing every single chapter if not, every single minute.
I burned through this game and got every ending, medal, you name it. It is one of the best otome games out there for the PC and I cannot stress it enough that it should be on everyone's list to play. If you aren't someone who is into sex scenes, you can easily turn it off and still enjoy the other comedic elements of this game. The heroine is relatable and the men are just funny as fuck, because while the scenes can get sexy as hell the bigger aspect of this game is the comedy.
Kalmia 8 really did an outstanding job at creating this game and the multiple endings you can have, I adore this game and the representation it has. I believe they even broke the fourth wall in the game, and also you can become more than just a model for these guys. However, I would prefer you play the game to find out what I mean, and overall, enjoy it to the fullest with or without the H-Patch.
So you can imagine how hyped I am for Kalmia 8 releasing 'FXXK Me Royally!!' that is set to release this year to PC through mangagamer.com!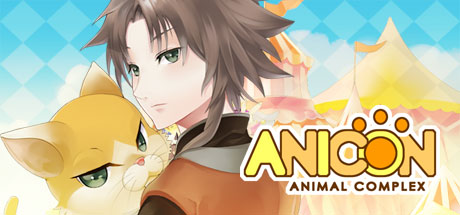 (Available on Steam)
Clena, your normal everyday girl, finds herself in front of a circus filled with lovely animals. However, she quickly discovers that they are not ordinary animals – They are actually human boys who can transform into animals!
A romance, comedy, fantasy Visual Novel – filled with adventures, misadventures, adorable animals, brother conflicts, circus cleaning, collecting puzzle pieces, and more – all in one package! (Steam Description)
GRAY'S CORNER
Guys, this is a gem of an otome path that you can buy from Steam or Zeiva Inc themselves, just like Fashioning Little Miss Lonesome this game is filled with laughs and hoots for any age. While the Sheep's Path is available now, and the third installment, the Rabbit's Path, will be out in August 2021, the Cat's Path of this game is hilarious.
As we meet the heroine is not as bright as we hope her to be, but she's too cute to be irritated at as a MC. Our hero and heroine are pretty ridiculous with one another, but that's what makes the game all the more entertaining as you either choose to grow the relationship or stay still in the game. Albeit, the game's unique gameplay and wonderfully drawn characters will surely entice newbie gamers to the Otome genre alike.
Let's get something straight… I'm not. 
I'm a fan of this entire series, while I have only the PC versions of these games, they did have a limited run for the PSVita, and I believe they ported Nurse Love Syndrome to Switch. I highly recommend these games, because the stories are well written, they aren't trashy as hell like some games I've encountered. Both games have their loveable, cute, sexy, and steamy moments but always remember that visual novels sometimes have twisted endings if you get the bad ending.
I truly love that the women are nurses, and let's just say I have a thing for uniforms and women of the medical field too. While the two games have different art styles, the game is easy to navigate and the music isn't raunchy or too flamboyant. I do feel that these games were underrated when they both are true gems of the visual novel world.
Also, I can't help but love the tropes that they placed in the game, which makes it all the more engaging.
FAVORITE MOBILE GAME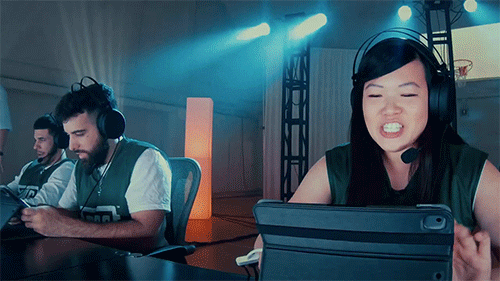 Mobile gaming has become a new form of Esport, and while some people still can be divided about the whole ordeal, IMO, gaming is gaming. Sometimes when I'm out on the go and I can't bring my portable devices, my phone or Ipad are my next best thing to take out and continue my gaming sport to find new worlds and romance men and women. While I have a plethora of games to recommend for the mobile devices, I'm going to just mention my top ones that I go to for anything while I'm out and about or waiting in line at the grocery store.
OKKO HONEY MAGAZINE
A little bit of info on OKKO and their history, when I first came onto the scene for otome's I had heard there were free games and also paid games. One of the major 'freemium' games besides NTT SOLMARE was Arithmetic/Okko at the time, while I was never a fan of the free games I heard plenty of good things about Arithmetic/OKKO and the games they created. However, due to the 'otome armageddon' that caused a serious rift between mobile gamers of these lovely games, we saw a mass downsizing of games and also well-known companies disappearing into the void.
At a point in time Arithmetic and Okko were working with one another before the armageddon occurred, however, from my understanding after looking at a few blogs it was stated that OKKO separated from Arithmetic and ventured out on their own, creating the standalone app, 'Honey Magazine.'
I was a bit ambivalent to pursue this app due to the issues I had with Story Jar from NTT SOLMARE, and I didn't want to be drawn into another haphazard relationship of spending oodles of moolah to get a good ending. However, Honey Magazine took the concept of mechanics of Stary Jar's horrifically money scheming ways and reinvented it into an enjoyable and more engaging experience for all gamers.
Let me explain, similar to Story Jar, I'm the Honey Magazine, you can earn 'Honey Gems' per chapter or side story you read, you get a baseline of 3 tickets, and the tickets replenish every few hours. Now, how has Honey Magazine been more awesome and favorable compared to Story Jar?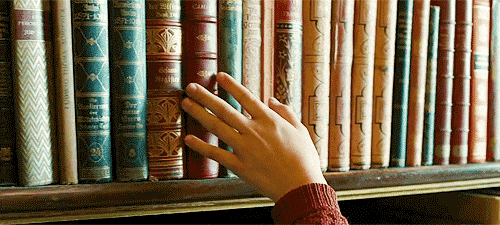 They offer a wide variety of 'Unlimited Reading' stories for those of us who can't afford to buy tickets or 'honey stones,' these unlimited stories can be of one character or multiple, and you can earn up to 12-15 stones per chapter read in these stories. Also, in the stories, it's not a big deal if you don't choose the 'premium' answer as it's more like a story you can purchase with your honey stones if you want to re-read it in the future.
However, I will state this, gamers I suggest saving your honey stones only for the CGs and the epilogue endings (so you can get some intimate time with your guy), as some of the considered 'premium' answers are just more 'romantic' scenes with your guy but not necessary for your love to progress; it's an option, just know that.
Also, it doesn't matter what answer you choose, as OKKO has given you the liberty to play and answer to what you believe is the best choice. Let me reiterate that, your answers don't penalize your happy ending, and you don't need to pay for premium answers to have a HEA.
The Honey Magazine app is an incredible find, and the game creators are not only amazing people but they engage their fans on Twitter, Instagram, and Facebook. What more? They hold fanart and writing contests so that you as the gamer get to write or draw out a scene for one (or many) husbands from their app and it can become a story on the app itself. They're a small company, but I highly recommend you guys check them out and support them, it's an amazing team and the app is incredible!

GRAY'S CORNER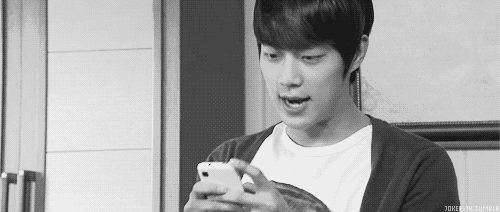 This is absolutely my number one app to play on my iPad or mobile device because of how user friendly the app is and the fact I can play however I want without having to pull up a game guide to make sure I get a happy ending. It's a relaxed gameplay option for Otome gamers, and it definitely gives both the funny, the heartbreak, and the hot romance that I crave.
While there are other's I can say that can take up your time, this one definitely takes up most of mine in a day just because I can read free stories and playthrough my saved stories over and over without getting bored. Did I also mention that their are side stories on where you can romance your best girlfriend instead of the men?
HEEEEY! OH NA NA, NOW SWITCH~
Code: Realize ~Future Blessings~
While we're coming to the end of my favorite games, I wanted to wrap up this blog by presenting the one game that I keep playing continuously because I preferred it better to it's original game. Code: Realize ~Future Blessings~ is the fandisc/spin-off game that came out two years later from the original game in Japan, when this game hit the Playstation Store back when PSVita was the main port, there was many comments about how the game wasn't as great to its predecessor.
I beg to differ, as someone who reads romance novels and has a huge thing for family bonds, and Sherlock Holmes… This game was my favorite out of the entire series of Code: Realize. This fandisc includes the routes of Sherlock Holmes, Finnis, and a few others but the storytelling was more phenomenal and focused on the characters that I was more than upset after finishing this game as to how this should of been included in the first game.
Trying not to spoil things for everyone here, Finis gets a proper route and ending with the MC, which was also the main concept for the final fandisc Code: Realize ~Wintertide Blessings~. I would have preferred Finis' route to be the true route for the original game, as when you dive into ~Wintertide Blessings~ you get a more wholesome and complete feeling for the other characters in the aspect that the heroine didn't need to have a 'Suspension Bridge' effect romance to trigger feelings for the guys.
While some people will argue with me that it wasn't like that in the original game, I felt that the situations she did get forced into caused the development of the 'suspension bridge' effect like most games incur. However, Future Blessings and Wintertide Blessings made it so that the heroine fell in love organically with the men rather than causing a forced situation.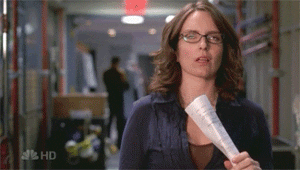 Not only that, we GET TO ROMANCE SHERLOCK HOLMES AND I CANNOT~ OMG I LOVE HIM!!

GRAY'S CORNER
I love this game so hard, both it's PSVita version and Switch port are incredible and I can't rave about it enough. The graphics are stunning, the characters, storyline, and plots in this game are much more better and engaging since we skip past the first 7 chapters of the common route from the original game. However, what makes the game incredible just for me is that we get to see the side of Finis that we weren't allowed in the original game.
I can go on and on about how this game is just amazing, but that's just my obviously opinion, I do state to check it out yourself or comment below your thoughts! As always guys, these are just my recommendations from my own playthroughs, so still do your research and let me know what your favorites are!
Thanks for reading and see you on the gaming side!